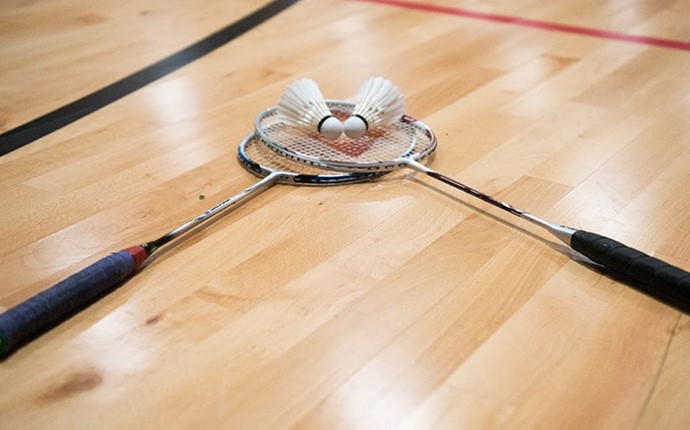 5 Top Tips for Captains of Yeovil Badminton Club
25 August 2017
There are many important things to be mindful of as a Captain and it's not just about fixture dates and trying to win. Here are a few key pointers I've picked over up the past 5 seasons to hopefully help you with your new or continued role.
1. Be Organised
Being prepared is a good quality to have in general but as a Captain it's vital. It's good to be aware of as much as you can but I suggest as a guide make sure you cover the essentials below.
Team Contacts
Names, e-mails, phone numbers, Facebook etc. the more ways you have of communicating with your team the better.
Additional Contacts
Club Committee Reps for any issues & other club members for potential substitutions - you will need a few to hand.
Opponent Clubs' Details
Opponent Club Captains details in case of match postponement or venue changes/directions if you get lost - not that I've ever done that of course. ?
Fixtures List
Dates, Venues, Start Times, No. of Courts etc. all crucial for you and your team to know.
Shuttles!
Can't play a match without these, you'd look a bit odd ?. Let the shuttle monitor know that 2 match and 1 practice tubes are required for the fixture in advance.
Refreshments
It's customary in some leagues to offer food post a match. Suggest a type of food to each member (crisps, sweet, bread & chesses etc.) and rotate each match to share the costs - unless one of them is really good at baking then they can do cakes every time.
2. Be Informative
Communication is key to building a good rapport between you and your team. Try the following.
At club nights, arrange a few practise matches to get to know them, build trust and understand how you play together, your styles and where to potentially improve.
When it comes to fixtures, let your team know at the beginning of the season when and where they are playing. A paper hand-out or e-mail with the crucial facts like dates and venues helps.
When a match is coming up, contact each member at least a week in advance to ensure they can definitely play and if not then at least you hopefully have time to rope in a sub last minute.
3. Be Punctual
No one likes being held up or being late so think about this before a match.
Be aware of the approximate travel time to match venues and check traffic before you leave.
Allow plenty of time to collect team members if you are going as a group and make sure they know what time you are picking them up.
Try and arrive if possible 5-10 minutes early. Some leagues impose a "forfeited ends" system if a team arrives too late to a match - not the best way to lose points
4. Be Respectful
This is more than simply understanding the rules of the game and abiding by them, it's more importantly about the mutual respect that should be shared between all players on courts both sides of the net. Try to remember the following.
Ensure you are aware of the overarching rules of the game and league you are playing in, including format of play etc. as they will vary.
Also be aware of any of the individual rules at venues and if you aren't sure then ask – "is it a let for hitting hanging objects or is the low roof being hit a fault?" If these are the club's home rules and must be respected.
Conduct yourself professionally and do not lose your temper or get frustrated on court, physically or verbally towards others. You represent the club as well as yourself.
Remember to recognise good play and shots on both sides and don't make a point or fun of miss-hits or mistakes, everyone does them - including Captains.
Just because you are the Captain doesn't make you the boss. Yes you should manage the logistics of course but be open to suggestions from you team regarding play and offer encouragement as well in return.
Be sure to shake hands with everyone on court post a game, everyone should come away feeling like they had an enjoyable match win or lose.
5. Be Inspiring
The phrase "winning isn't everything" is important to remember but even more so as a Captain. Although it is nice to win, as a Captain you have a bigger responsibility to the members of your team and the club as a whole to set an example. Be mindful of the following.
You want to try your hardest of course but remember to try to inspire others to do their best too and help them improve their own game and confidence on court.
Always remember that those playing with or even against you may view the games differently. Their goal may be to learn and have fun rather than winning a match or title. Take into account their perspective and don't force yours upon them.
How you handle defeats is just as important as the manner in which you win. Take the positives from a rally or point that went well during the game but more importantly, ensure that a partner or team member feels the same positivity about the outcome. Regardless of the results, help motivate your team to keep trying and wanting to return for future seasons.
In all, just remember the basics like fixture dates, venues, contacts and SHUTTLES! Beyond this though, try to strike a healthy balance between being motivational and inspiring to improve your team's game and hopefully get good results, whilst being conscious that it's more important you and your team are having fun and enjoy the experience of competitive match play. It's what our sport and all sport is really about.
Good luck Captains!